As I end out this week, I want to thank those who have donated through the GoFundMe link as well as those who brought in checks already made out to the Green Hills Animal Shelter by way of the under the overpass project.  There have been many donors and I wanted to highlight the two that came in this week.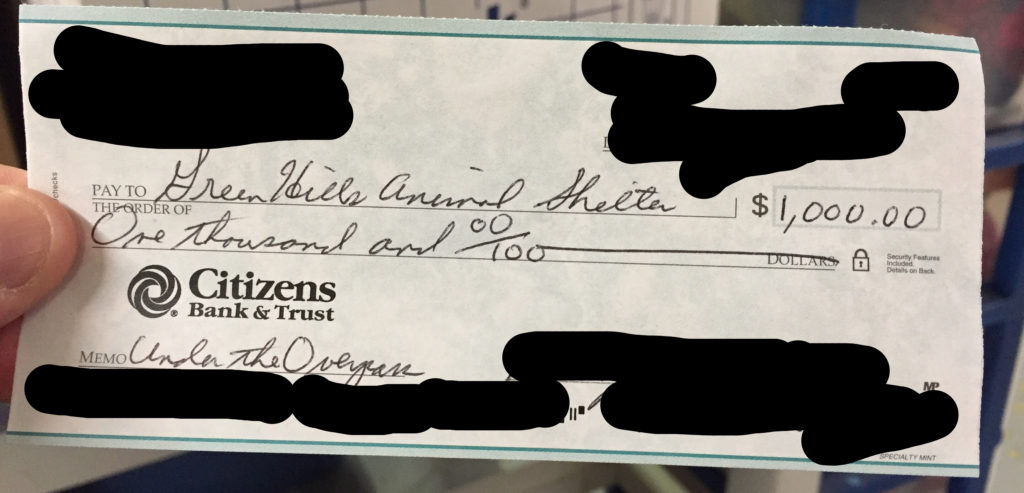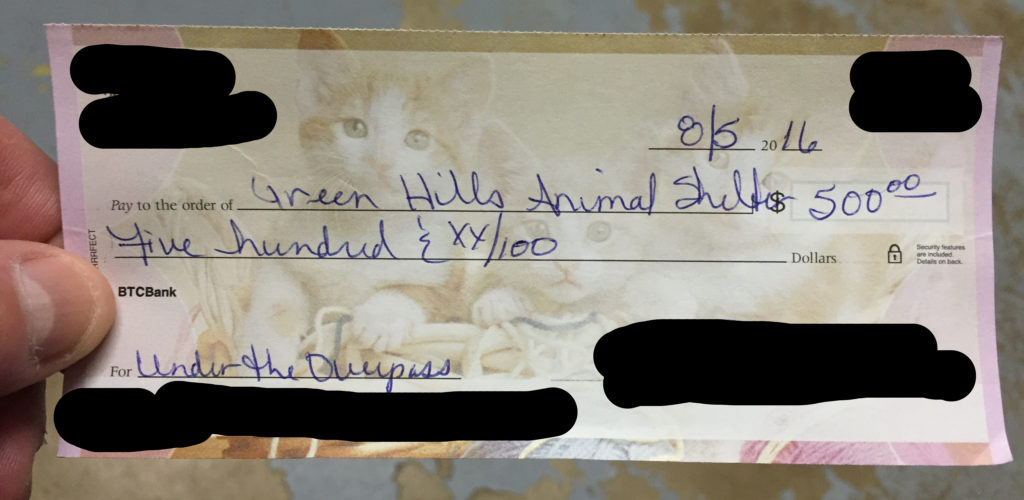 There have been several donors this week on the GoFundMe account, to which I have already sent my personal thanks.
While this project is not officially over, I will say that it's been a fun ride and I can't wait to see what happens in the next few days.
Only 10 days left…
Lyrics:
Now thank we all our God
with heart and hands and voices,
who wondrous things has done,
in whom his world rejoices;
who from our mothers' arms
has blessed us on our way
with countless gifts of love,
and still is ours today.
O may this bounteous God
through all our life be near us,
with ever joyful hearts
and blessed peace to cheer us,
to keep us in his grace,
and guide us when perplexed,
and free us from all ills
of this world in the next.
All praise and thanks to God
the Father now be given,
the Son and Spirit blest,
who reign in highest heaven
the one eternal God,
whom heaven and earth adore;
for thus it was, is now,
and shall be evermore.
Song requests: http://bit.ly/1Nj1Hlf
Help @ GoFundMe: http://bit.ly/1UyZEvu
#undertheoverpass
You can follow / catch up, make song requests and help support this odyssey at the links above. I will keep this GoFundMe cause open throughout the year and close it out once this is over and present the check to the shelter where it will help a lot of critters. Check out the critters at http://greenhillsanimalshelter.org.