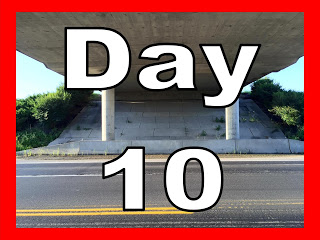 Day 10 | "Beautiful"
Christina Aguilera's song hits a chord with a lot of people. Many of us seem to focus on the ugliness not only within ourselves but on others as well. It seems only fitting that on the day that I hit my double-digit for the week, this song should remind us that we are all a "10" in every single way.
You can follow / catch up at the 1st link below, make song requests and help support this odyssey. ALL proceeds will go to the Green Hills Animal Shelter in Trenton, MO (
http://greenhillsanimalshelter.org
). I will keep this GoFundMe cause open throughout the year and close it out once this is over and present the check to the shelter where it will help a lot of critters.
#undertheoverpass