I am first and foremost, a man of God, a Christian.  Recently, I made a decision to put my skills, gifts, talents and experiences into promoting the Kingdom of God.  Listed below are some of the areas where Jesus, our Lord, has placed me.

About "God Geek" (Mission Statement)
"God Geek" is a ministry devoted to bringing the light of God's Word as found in the Bible combining my love for His Word and my love for all things Sci-Fi, Fantasy, Comics, Movies and other areas.
About Me:  Music & Composition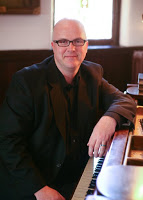 I was born and raised in the small town of Trenton, Mo. I am the youngest of four children. My mother, Betty Wimer, is a retired school teacher, and my father, Bob Wimer is a retired barber. I got my first taste of music at a very early age when I was exposed to Andrew Llyod Webber's "Jesus Christ Superstar".
My involvement in music started in elementary school with the S.M. Rissler choir. Later, I picked up the saxophone and was included in the Trenton Golden Bulldogs Marching Band, but my main emphasis was in voice. I have been involved in all district/state choir in high school and received high marks at contest time. In college, I was involved in several major choral works that include, Brahms's "Requiem", Mozart's "Requiem", Beethoven's "Symphony No. 9", Ralph Vaughan William's "A Sea Symphony", and many others.
I attended Missouri Western State University in St. Joseph, MO where I majored in music with an emphasis in vocal performance. My voice teachers have included, Clay Dawson, Jeff Nolte, Stephen Loss, Lynne Goodman, and Frank Thomas, and David Benz.
I have performed professionally for over 25 years with styles ranging from Classical, Jazz, Standards, Christian, Pop and many others. Some of my solo work has included Handel's "Messiah", "Purlie", "Misa Criolla", Rossini's "Petite Messe Solennelle", Mozart's "Requiem" and many others.  I have various albums that encompass different musical styles.
I have composed/arranged several music compositions and my current project is writing in the area of Creative Commons.  My styles include Pop, Rock, Techno, Jazz, Classical and various other styles.  I've also been known to write a jingle or two.
Writing
In addition to singing, my interests are also in the area of writing and I have published several books, which includes a children's book.  I'm also involved in video production and creation.  Writing is fairly new for me, but I have found that I enjoy writing children's books.  Future projects will include "The Shelter Series", a collection of stories based on animals at a local animal shelter.
Animal Activism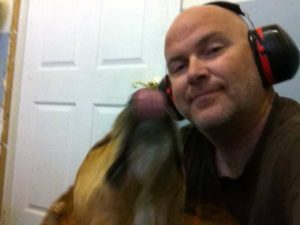 A huge part of my life is animal activism.  I work at the Green Hills Animal Shelter in Trenton, MO.  My job is Kennel Supervisor, but I've done more activism for my critters on my own time.  Several years ago, I spent 3 days and 3 nights in a kennel at the shelter to raise funds for my children's book I was writing about animal adoptions.  Not only were funds raised, but most importantly, this raised awareness of the critters at the shelter.  Just recently, I finished up a fund raising effort for the shelter, which some of you might have heard about.  "Under the Overpass" raised several thousand dollars for the shelter.  The project consisted of me singing a song under an overpass just outside of Trenton each day for an entire year.  This project was featured on several local stations.
Animation
I have loved all forms of animation since I was a boy.  Only recently, I have embarked on creating animations for not only myself, but for others who may need this service for business or personal use.  Listed below are some of my personal animation shorts from my personal YouTube channel.