Online scams can screw us up Stepdads.  This is how to avoid being ripped off.  You work your butt off for your family!  Don't let criminals take you for a ride.
When I just got married, I was the victim of several online scams aimed at getting my money.  It's easy for criminals to target desperate people, especially this new Stepdad.  From online scams promising easy money, to get rich quick schemes, I ran with my "shields down" while I was online.  It wasn't until I got an understanding as to how my mind operated that I took back control from those criminals…control that I gave them.
We live busy lives and it's getting worse every day, or so it seems.  Being a Stepdad, I needed to do things better than the "other dad" as I was being looked at by not only my wife, but also by my kiddos for being a good provider.  I wanted to give them as good, if not better life than they might have had.  I wanted to be the best Stepdad I could be.
It's in this mindset that desperation can creep in for some of us.
It's easy to look for the quick buck and the internet is a vast ocean of criminals just itching to unleash their online scams.  When we are so busy and for those who couple a "hurry up" lifestyle with being on autopilot, we can run around online looking for financial answers with our shields down.  When we have our shields down, we, as Stepdads, lose our critical thinking part of our brain and react on impulse, like I have so many times before.
Never act on impulse or compulsion.  Never act on greed or desperation.  Any of these things will make us more susceptible to criminals and their online scams.
When you have your mental shields up, you can spot criminals trickery.  It becomes easy and you think to yourself, as I have, "how did I ever fall for this crap?"
Below is a couple of screenshots I took from my phone.  At the writing of this post, the date is April 7, 2016 (04/07/16).  See of you can spot the first red flag.  A little hint,..even though it looks "official", check the date of the charge.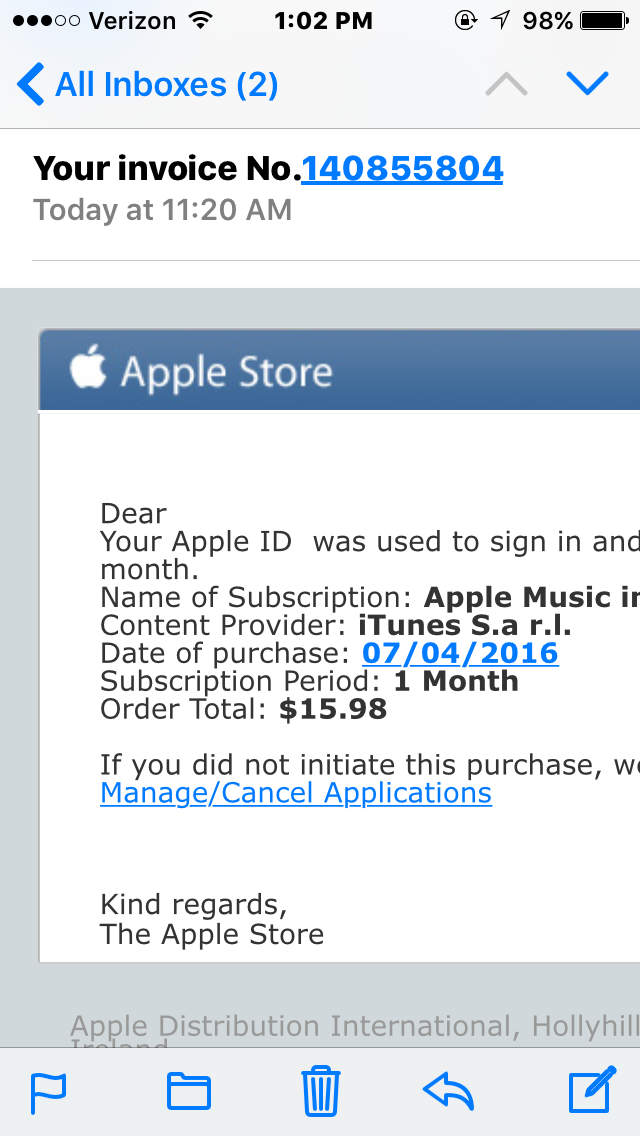 Now, as if the date wasn't enough, check out the URL in my browser when I click on the "Manage/Cancel Applications" link (I did it just for fun).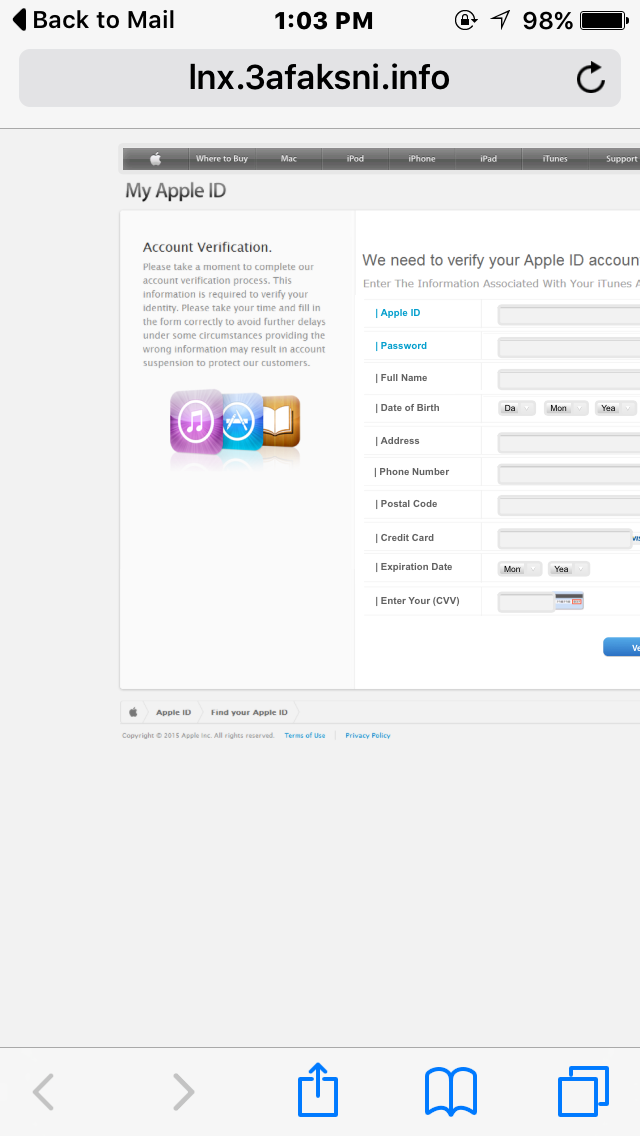 The logos and formate may look the same, but I don't see the URL I would expect to see if it was from Apple.  SCAM AVOIDED!!!
Stepdads, we work out butts off for our new family.  Never be in a hurry for anything, ESPECIALLY WITH YOUR MONEY!!!  Always take your time and act with patience, never out of desperation or compulsion.  It took me years to figure that one out and I want you to do better than me from the jump.