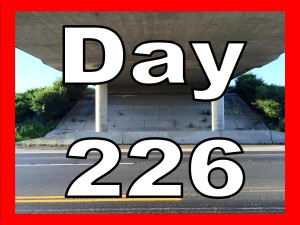 Ok, this is an odd one. This song is heard twice during The Simpsons Movie. In the first instance, Homer is singing while he lifts a pig to the ceiling so he can make hoof prints all over, thus, a spider pig (hey, suspend reality for a bit). The second instance has a choir singing this song in parts during a hallucination scene where Homer seeks "inner knowledge". Yeah, it was a great movie.
Song requests: http://bit.ly/1Nj1Hlf
Help @ GoFundMe: http://bit.ly/1UyZEvu
#undertheoverpass
You can follow / catch up, make song requests and help support this odyssey at the links above. I will keep this GoFundMe cause open throughout the year and close it out once this is over and present the check to the shelter where it will help a lot of critters. Check out the critters at http://greenhillsanimalshelter.org.