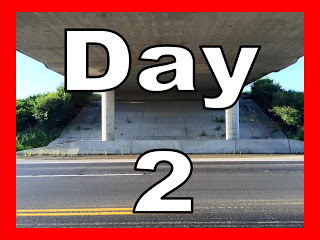 This piece, originally done by Leonard Cohen has long been a favorite of mine. Since I don't have the "basement voice" Leonard has, I took a Jeff Buckley approach to this tune. I will admit that the challenge in this year long project will not be singing the songs, but finding that sweet spot in time to do it. Admittedly, I tried this tune again in the afternoon when I got off work simply because I was in better voice and was really "feeling it", but alas, the traffic was too much. I think that will be the biggest obstacle,..hitting that spot where the voice is good and the traffic is light.
You can follow / catch up at the 1st link below, make song requests and help support this odyssey. ALL proceeds will go to the Green Hills Animal Shelter in Trenton, MO (
http://greenhillsanimalshelter.org
). I will keep this GoFundMe cause open throughout the year and close it out once this is over and present the check to the shelter where it will help a lot of critters.
#undertheoverpass