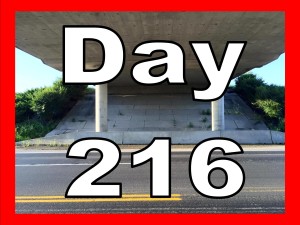 I sooo remember this commercial. I know that this jingle is not the original, but this song was MY jingle.
Lyrics:
My Bologna has a first name,
It's O-S-C-A-R.
My bologna has a second name,
It's M-A-Y-E-R.
Oh I love to eat it everyday,
And if you ask me why say,
Cause' Oscar Mayer has a way with B-O-L-O-G-N-A!!!!
Song requests: http://bit.ly/1Nj1Hlf
Help @ GoFundMe: http://bit.ly/1UyZEvu
#undertheoverpass
You can follow / catch up, make song requests and help support this odyssey at the links above. I will keep this GoFundMe cause open throughout the year and close it out once this is over and present the check to the shelter where it will help a lot of critters. Check out the critters at http://greenhillsanimalshelter.org.