Ave Maria was a little different today under the overpass.  I did a live concert of both version for Facebook.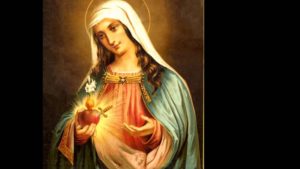 Ave Maria, both the Bach and Schubert versions, have been done early on in the project.  Since there is no rule that I've established that states that I can't do a song again, I decided to do them both.  I wanted to do something different and after reading about Periscope several months ago, I remembered that Facebook has a live feature in it's app, so I decided to do a "mini-concert" under the overpass.  The video is a bit long, but who says that it has to be short, certainly not me.
Only 70 days left…
Lyrics:
Ave Maria
Gratia plena
Maria
Gratia plena
Maria
Gratia plena
Ave, Ave Dominus
Dominus Tecum
Benedicta tu imulieribus
Et benedictus
Benedictus fructus
Ventristui, Jesus
Ave Maria
Song requests: http://bit.ly/1Nj1Hlf
Help @ GoFundMe: http://bit.ly/1UyZEvu
#undertheoverpass
You can follow / catch up, make song requests and help support this odyssey at the links above. I will keep this GoFundMe cause open throughout the year and close it out once this is over and present the check to the shelter where it will help a lot of critters. Check out the critters at http://greenhillsanimalshelter.org.

Please follow and like us: