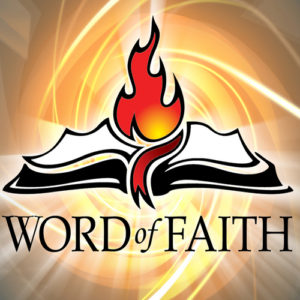 There are some brothers and sisters within the Christian faith that say that you should not even utter doubt about what God can do for you, otherwise it counters faith, and the thing that you hope for will not happen because you doubted it and spoke it into existence. You hear a lot about this from the "word of faith" movement.  I submit to them this passage of scripture from the book of Daniel.
The scene is set working Nebuchadnezzar has built a giant golden statue of himself and has commanded the people to bow and worship, otherwise they would be killed. Shadrach, Meshach, and Abednego, would not yield to this. The King has seen this and is furious and gave them a choice:
"Now if you are ready at the time you hear the sound of the horn, flute, harp, lyre, and psaltery, in symphony with all kinds of music, and you fall down and worship the image which I have made, good! But if you do not worship, you shall be cast immediately into the midst of a burning fiery furnace. And who is the god who will deliver you from my hands?" Shadrach, Meshach, and Abednego answered and said to the king, "O Nebuchadnezzar, we have no need to answer you in this matter. If that is the case, our God whom we serve is able to deliver us from the burning fiery furnace, and He will deliver us from your hand, O king. But if not, let it be known to you, O king, that we do not serve your gods, nor will we worship the gold image which you have set up."" ~Daniel 3:15-18 NKJV
Notice the "But if not" part? Notice how God delivered them from the fiery furnace, even though one of them had uttered this "lack of faith" idea?
Faith is not a set of magic words that are meant to be spoken in precise order and at a specific time. to be sure, without faith, it is impossible to please God (Hebrews 11:6), but it is not magic. Faith has evidence (Hebrews 11:1) and the most important aspect to remember about faith is where it is placed, and that is God (Matthew 19:26).
Shadrach, Meshach, and Abednego we're not worshiping faith in the way that many brothers and sisters think of with regard to this area today, they were worshiping God and being obedient to him. No matter what God would, or would not do, they were not going to disobey Him, and that obedience, their faith in God, pleased God, and that's why they were delivered from the fiery furnace.
Lets take another look at a person who "spoke words of doubt" at a time when it really mattered. Lets look at a father pleading to Jesus to help his demon possessed son.
Jesus, Peter, James and John had just come down from the mountain where Jesus was transfigured and there was a crowd waiting for them. A frantic father pleades with Jesus to help his son. The father tells Jesus that the disciples were unable to help. It was at this time where Mark picks up what happened next.
"Jesus said to him, "If you can believe, all things are possible to him who believes." Immediately the father of the child cried out and said with tears, "Lord, I believe; help my unbelief!" When Jesus saw that the people came running together, He rebuked the unclean spirit, saying to it: "Deaf and dumb spirit, I command you, come out of him and enter him no more!" Then the spirit cried out, convulsed him greatly, and came out of him. And he became as one dead, so that many said, "He is dead." But Jesus took him by the hand and lifted him up, and he arose." ~Mark 9:23-27 NKJV
By the conditions of many within the word of faith movement, the very phrase "help my unbelief" would have been enough for Jesus to say "I'm sorry, but your lack of faith has condemned your son", but, as you can read from scripture, this is not the case.
Faith is not a formula for which to follow. Faith is not a set of magic words to be uttered at the exact time in the exact place, with proper posture, kneeling, location and "correct mindset". It is where faith is placed that is important. To those that follow the full tenants of the word of faith movement, the ideology is very alluring and it's very close to eliminating God as we only have to "speak it into existence", which is a corruption of scripture. This is what Satan does, he lays down a lie right next to the truth, which makes it that hard to distinguish, unless you listen to the advocate of God, His Holy Spirit.