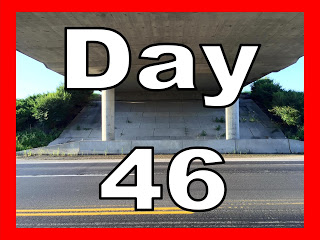 Day 46 | Our Great Savior
Follow: http://bit.ly/1f3uf4n
Song requests: http://bit.ly/1Nj1Hlf
Help @ GoFundMe: http://bit.ly/1UyZEvu
?#?undertheoverpass?
While I still have a scratchy throat, it is getting much better quite quickly. This hymn is the first one found in our "Hymns of Faith" and is a favorite of mine.
You can follow / catch up, make song requests and help support this odyssey at the links above. ALL proceeds will go to the Green Hills Animal Shelter in Trenton, MO (http://greenhillsanimalshelter.org). I will keep this GoFundMe cause open throughout the year and close it out once this is over and present the check to the shelter where it will help a lot of critters.