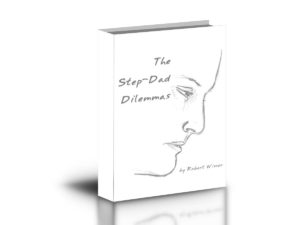 For close to forty years, I was single with no kids. One day, the most wonderful woman came into my life. I married her and had an instant family of three wonderful kids. …it's not been easy…not at all. From being foot loose and fancy free to being a Step-dad was quite a change. It's been a rocky, uphill battle at times, full of fear, frustration, anger and success. This body of work is uncensored and raw in some spots. I make no apologies my feelings or the words I used to describe my experiences. I would rather be honest in my accounts because there are millions of Step-dads out there that most likely feel the same way.

The Step-Dad Dilemmas by Robert Wimer is licensed under a Creative Commons Attribution 4.0 International License.
Based on a work at http://robertwimer.com/step-dad-dilemmas-fear-frustration-failure-success-real-stories-step-dad/.
---


Please follow and like us: