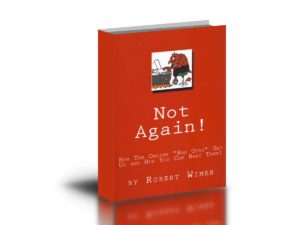 You update your antivirus program regularly and are careful about where you go, but your system gets hacked anyway. You log into your social network, but you find out that your profile has been hijacked. You, and your friends take every precaution you can think of to avoid getting a virus and dodge online scams, but the bad guys still get through. There is a reason for this, they know your internal programs and can literally manipulate you to do what they want. Well, it's time to show you their tricks and give you the tools to FIGHT BACK!!! This book goes into the "how" the online bad guys get us to do things we wouldn't normally do. This goes beyond software and the latest security gadget, this gets into our behavior and our internal programming.

"Not Again" (Clickbait) by Robert Wimer is licensed under a Creative Commons Attribution 4.0 International License.
Based on a work at http://robertwimer.com/wp-admin/post.php?post=1766&action=edit.
---


Please follow and like us: