Isn't She Lovely, a song about the joy of a Father over his newborn daughter.  A good song among many that paint a gloomy picture of Dads.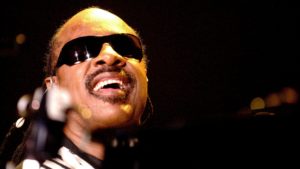 Isn't She Lovely is a wonderful song by Stevie Wonder.  It's a great tune and I wanted to do something for all the dads out there celebrating Father's Day.  In looking up a song, I was really saddened to find that so many songs were about abusive Fathers, Dads who were absent, men who struggled with telling their children how they loved them.  It's a sad occurrence that is all too common in today's world.  For me, being an "instant dad" (Step-dad, although I hate that term) was a really tough process and I made, and still make a lot of mistakes,..just like any other Father out there.  I love my kids and I say it as well as show it in action.  Being a Dad means taking deliberate actions to love, support, provide and protect your family.  Being a Step-dad is a tougher job as we walk into this gig choosing to accept the family as we see them, bring to our new loves in our lives our dynamic and hopefully be a good influence.  I hope that my kiddos, when they are older, have good memories of me and I hope that they will be good parents.
Only 58 days left…
Lyrics:
Isn't she lovely
Isn't she wonderful
Isn't she precious
Less than one minute old
I never thought through love we'd be
Making one as lovely as she
But isn't she lovely made from love
Isn't she pretty
Truly the angel's best
Boy, I'm so happy
We have been heaven blessed
I can't believe what God has done
Through us he's given life to one
But isn't she lovely made from love
Isn't she lovely
Life and love are the same
Life is Aisha
The meaning of her name
Londie, it could have not been done
Without you who conceived the one
That's so very lovely made from love
Song requests: http://bit.ly/1Nj1Hlf
Help @ GoFundMe: http://bit.ly/1UyZEvu
#undertheoverpass
You can follow / catch up, make song requests and help support this odyssey at the links above. I will keep this GoFundMe cause open throughout the year and close it out once this is over and present the check to the shelter where it will help a lot of critters. Check out the critters at http://greenhillsanimalshelter.org.