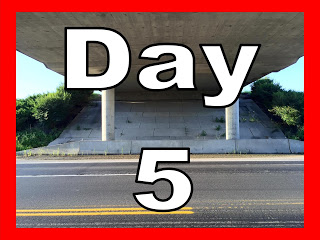 This is one of my favorite hymns. Admittedly, this will be song at my funeral. This hymn was born out of tragedy for the composer, who lost his family at sea. When his ship went over the spot where the other ship that was to bring his family over to America stopped, he composed this hymn.
You can follow / catch up at the 1st link below, make song requests and help support this odyssey. ALL proceeds will go to the Green Hills Animal Shelter in Trenton, MO (
http://greenhillsanimalshelter.org
). I will keep this GoFundMe cause open throughout the year and close it out once this is over and present the check to the shelter where it will help a lot of critters.
#undertheoverpass