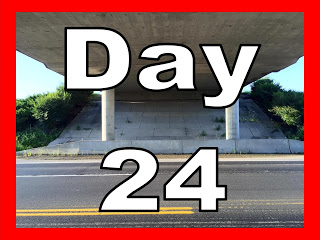 For the next 7 days, I will be paying tribute to a vanishing style of music, the hymn. First and foremost, I sing these to give tribute to God who gave me my voice and set me on this year long odyssey. I learned to sight read music by singing these hymns in church. Many of the greats in music learned how to read music by singing the hymns. It is a sad thing to see the style of music vanishing from our churches. I hope you enjoy them as I will enjoy singing them.
You can follow / catch up at the 1st link below, make song requests and help support this odyssey. ALL proceeds will go to the Green Hills Animal Shelter in Trenton, MO (
http://greenhillsanimalshelter.org
). I will keep this GoFundMe cause open throughout the year and close it out once this is over and present the check to the shelter where it will help a lot of critters.
‪#‎undertheoverpass‬

Please follow and like us: