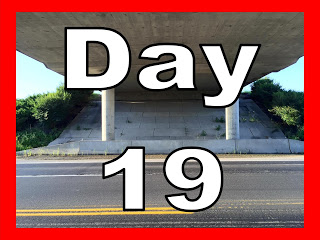 I figured that it was time to get back to my roots. This aria is one of my favorite and as a favorite among other Tenors as well. I didn't have the car's headlights this morning so it's a bit dark.
From Wikipedia:
"Una furtiva lagrima" (A furtivetear) is the romanza from act 2, scene 8 of the Italian opera L'elisir d'amore by Gaetano Donizetti. It is sung by Nemorino (tenor) when he finds that the love potion he bought to win the heart of his dream lady, Adina, works.
Nemorino is in love with Adina, but she is not interested in a relationship with an innocent, rustic man. To win her heart, Nemorino buys a love potion with all the money he has in his pocket. That love potion is actually a cheap red wine sold by a traveling quack doctor, but when he sees Adina weeping, he knows that she has fallen in love with him, and he is sure that the "elixir" has worked.
You can follow / catch up at the 1st link below, make song requests and help support this odyssey. ALL proceeds will go to the Green Hills Animal Shelter in Trenton, MO (
http://greenhillsanimalshelter.org
). I will keep this GoFundMe cause open throughout the year and close it out once this is over and present the check to the shelter where it will help a lot of critters.
‪#‎undertheoverpass‬